Halloween kind of snuck up on me this year. One would assume a Friday Halloween would be ideal--all week to anticipate, and then no alarm the next morning. But one would be wrong, if you're me. A busy week at work completely distracted me, and the (very unusual) 5:45 wakeup call from Lorelai the next morning had me completely regretting the extra candy and later bedtime.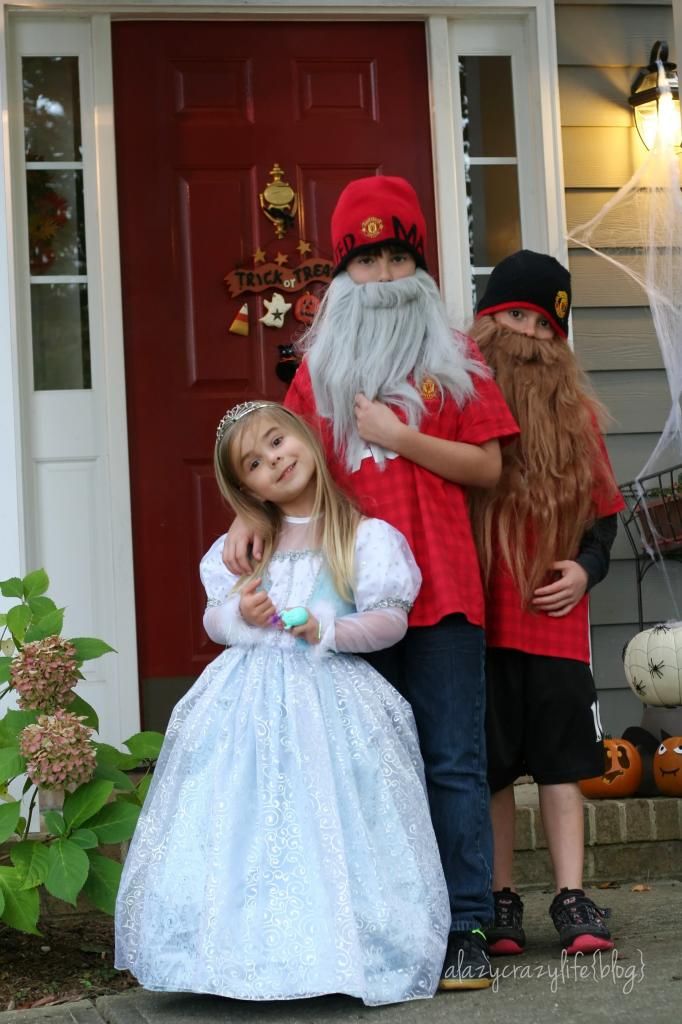 We also completely neglected to get any real pumpkins, so I had to go with fake ones on the porch. We put off going to the pumpkin patch until the weekend before, and by that time, it looked like really slim pickings on the field (based on some fugly ones people were bringing back), plus we were busy doing other things at the farm. So I figured I'd just stop by the grocery store on the way home one day that week...but it completely skipped my mind. Who forgets to get pumpkins for Halloween?!
At least the costumes were easy this year. Lorelai had been asking incessantly to be Elsa, but I told her probably not--those costumes were expensive! But just my luck, my sister-in-law had a beautiful Elsa-ish dress that no longer fit Lorelai's cousin Luca, so she brought it to us when we met them at Great Wolf Lodge. Lorelai LOVES this dress. It also has hip things (no idea what they're called) but that makes the dress lean more towards the Cinderella side, so Lorelai left them off for Trick-or-Treating.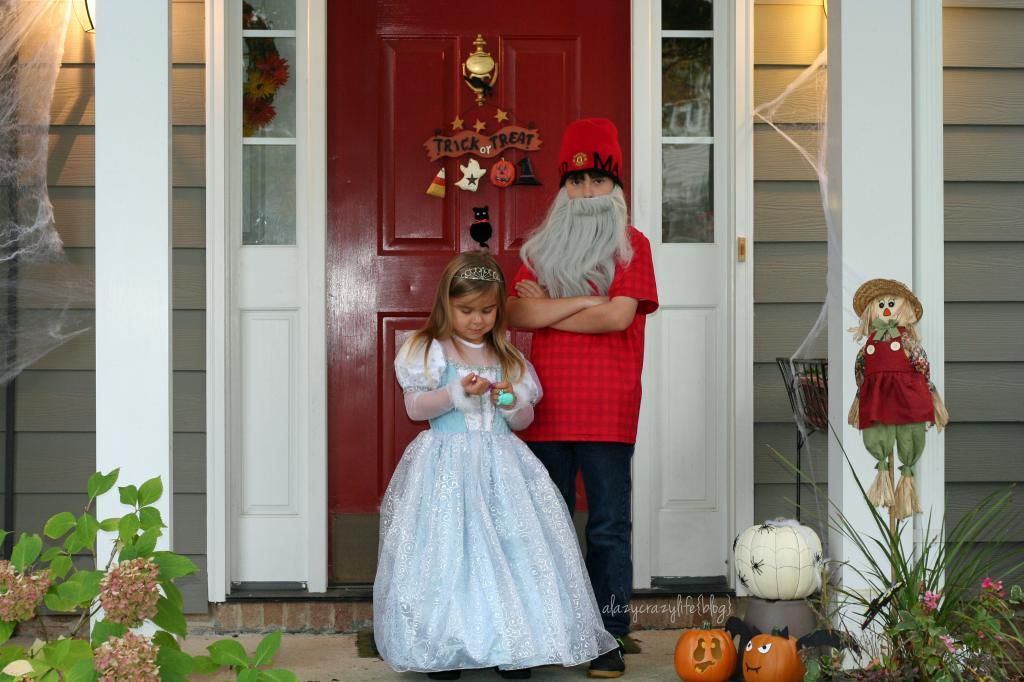 Since she couldn't do a bounce house at her school carnival or run around a park with a full hoop skirt, we put together a second costume with her butterfly wings and a tutu.
Aidan and Logan ended up deciding on beards from Target, without any real plan. They just really liked the funny beards. In hindsight, we totally should have gone the ZZ Top route because we have a couple of play guitars--oh well. People assumed they were Duck Dynasty guys, but they were just non-specific bearded men. Grandpa and dad, according to Lorelai. Or, bearded Man...Chester United fans according to me (since they wore their jerseys to go with their Man U beanies they had to wear to keep the beard elastic in place).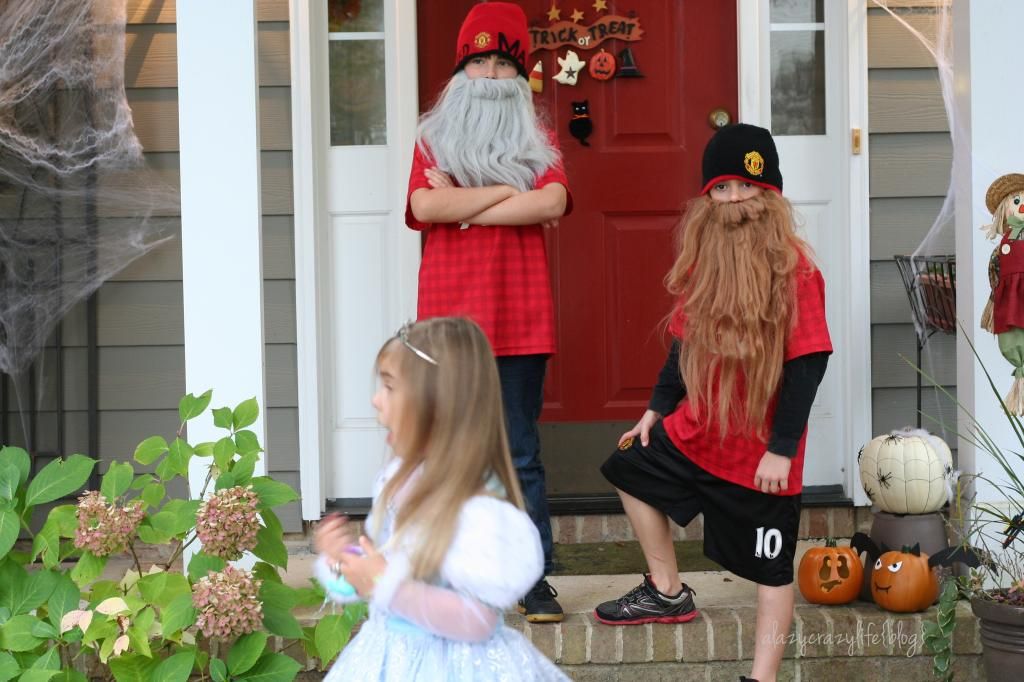 Since the kids got almost a whole bucket full of candy last week from ToTing at my work, we only hit a few houses on Halloween night. Then they just hung out on the front porch giving out candy. Fun was had by all!