We're about a month in to Logan's 2nd grade year and Aidan's 5th grade year, and so far so good!
I did end up meeting Logan's teacher and she seems really great. Very communicative with the parents and enthusiastic. I love the program she's using for classroom behavior (ClassDojo) because I can see throughout the day exactly how Logan is doing. What's also kind of cool is that Logan's 2nd grade classroom is the classroom I was in for 2nd grade many years ago. :)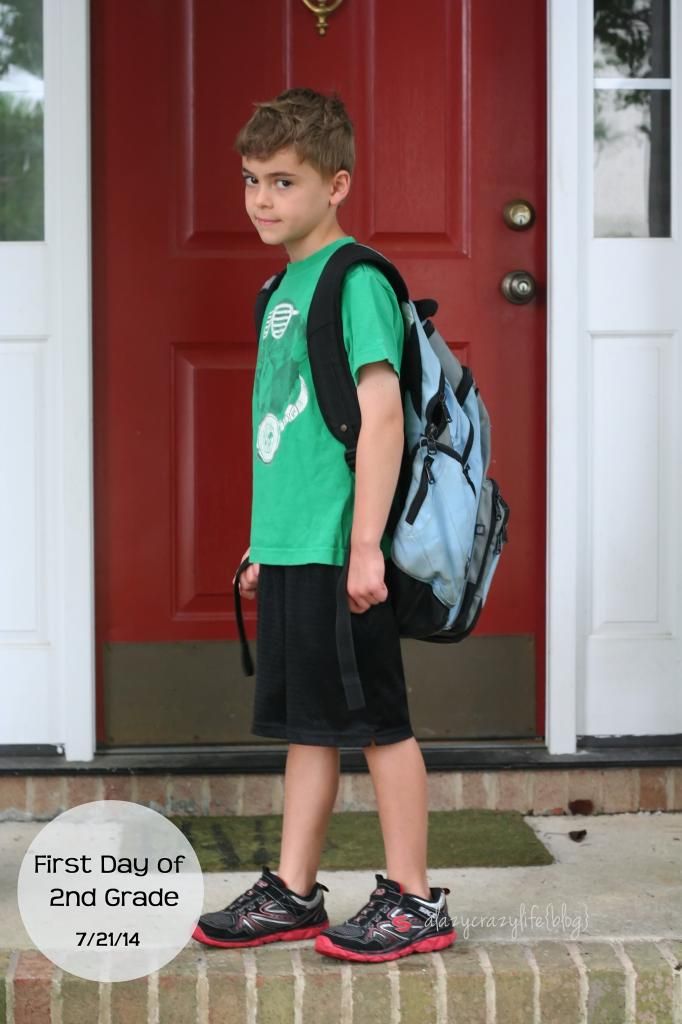 Happy about school, mad about the camera in his face :)
And it turns out Aidan did have a friend in his class from last year, we must have just missed him on the roster during open house. Regardless, he's easily made more friends like I knew he would. And he loves the setup they have now in 5th grade where his class is paired with another class and they swap teachers for different subject areas. One does Social Studies/ELA and the other does Math/Science. He likes both teachers and is doing well with his testing so far.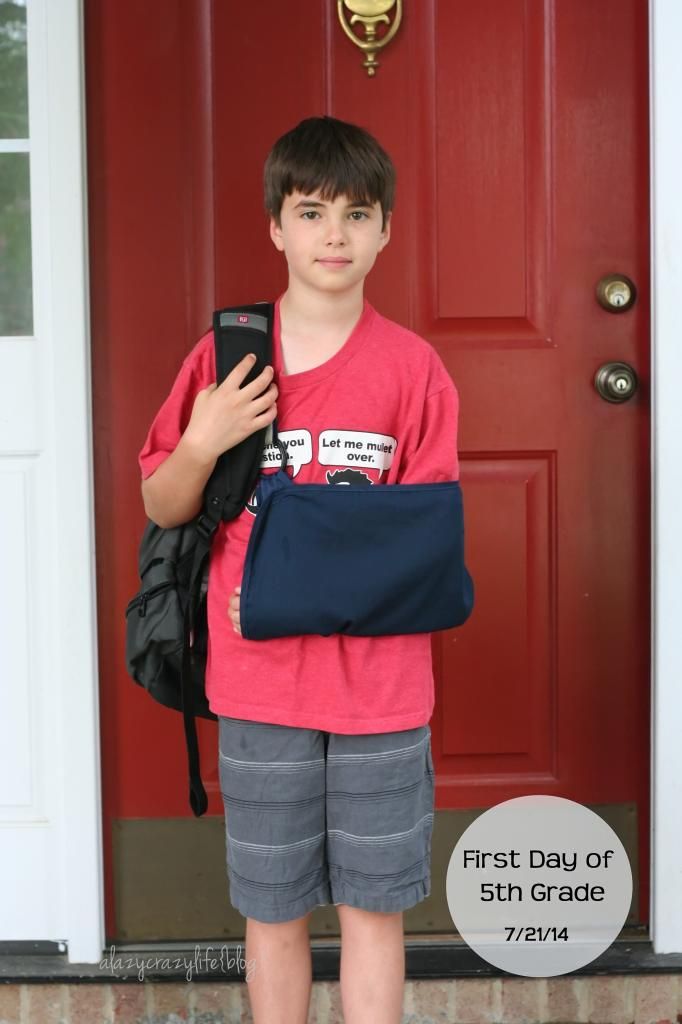 Aidan started off the morning with no sling because his arm was feeling much better, but worried about the bus and worried people would bump into him, so he ended up wearing for the first couple days of school. He's been sling-free ever since.
After what
seemed like
a bad start to the year, things are really looking up and I couldn't be happier.
PS: 90% of the pictures I took with my good camera ended up completely blurry and unusable, and I'm so mad I don't have a head to toe pic of Aidan for his end of the year side-by-side. GRRRRR! At least I thought to also take a couple of pics with my phone, otherwise I wouldn't have a single picture of the kids together.