Well I guess it was bound to happen at some point and maybe with three kids I'm lucky it took this long--we have our first broken bone.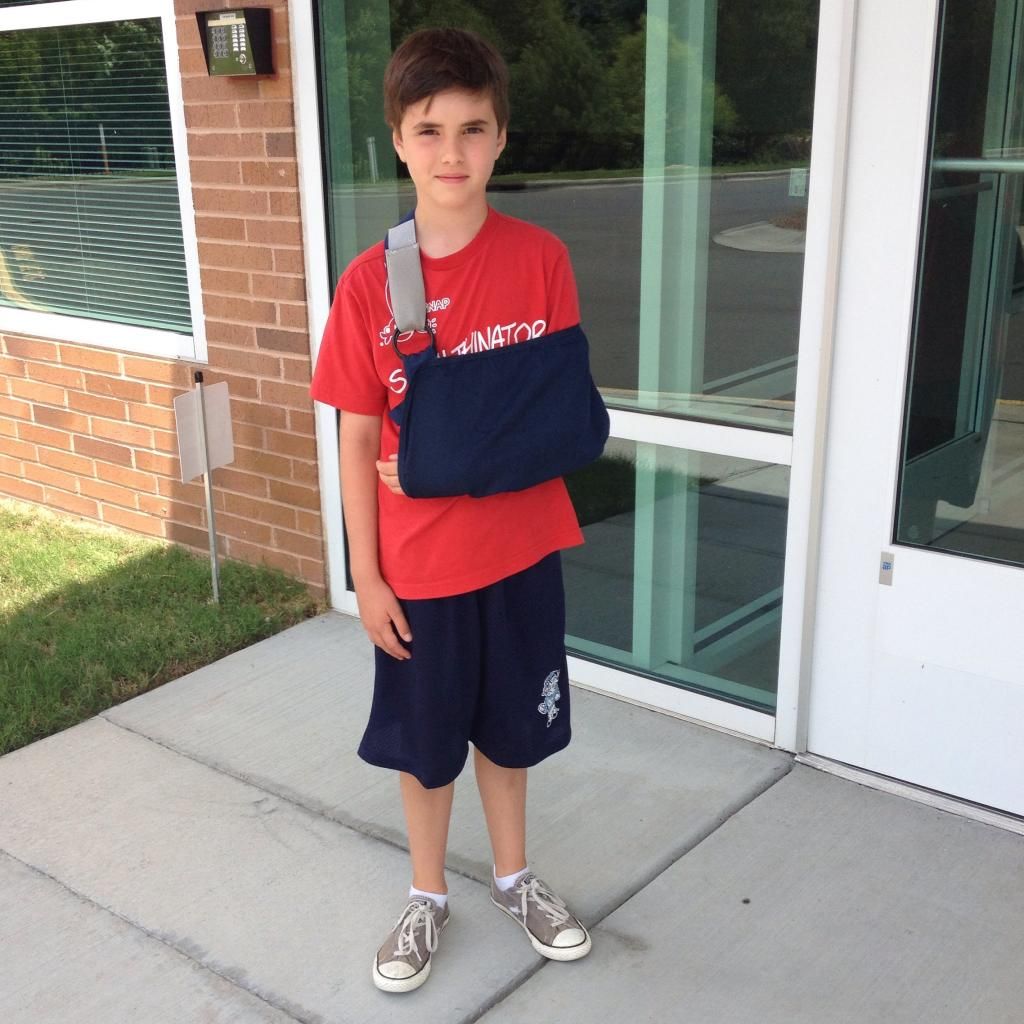 Poor Aidan was playing soccer at his summer day camp when someone slide tackled him and he fell. When it was clear that this wasn't some bruise that would feel better with some ice, I took him to an orthopedic urgent care (how handy!) and they determined that he had an upper radial head fracture.
The radial "head" is the knobby end of the radius where it meets the elbow. (via)




Thankfully, the doctor said he doesn't like to cast unless absolutely necessary with this type of fracture. So as long as a sling can keep his arm supported and his elbow from moving, he should heal properly without a bulky over-the-elbow cast to completely ruin what's left of his summer break.
We go back for a follow-up x-ray next week and hopefully his bone will be on the mend. I do expect that he'll have to wear the sling for at least 2 weeks, so he may go back to school sporting an extra cool accessory. Eh, it's just a sign of his battle wound so I don't think he really minds. :)
I guess in the grand scheme of things, we lucked out. It's his non-dominant hand, no bones sticking out, no cast, and as long as he doesn't move it, it doesn't hurt. He just has to learn how to do everything one-handed for a while. And both Logan and Lorelai have been more than happy to lend him an extra hand (
Lorelai put on Aidan's socks this morning
) when he needs it. Awwww!
We just really hope he's well enough by his birthday at the end of the month to actually go in the pool at his own pool party. Fingers crossed...