I know many parents won't agree with me, but Aidan and Logan's summer break is just as much a break for me as it is for them. I love having the freedom to go to the pool after work instead of worrying about homework.
Aidan's first time off the high dive. No fear at all. Photo credit goes to my friend Katherine on these since I completely failed to get a single picture at this pool party.
I'd much rather spend our weekends at Frankie's Fun Park riding go karts and playing mini golf instead of doing school projects. Or staying up late doing sparklers and not having to worry about waking up early for school the next morning.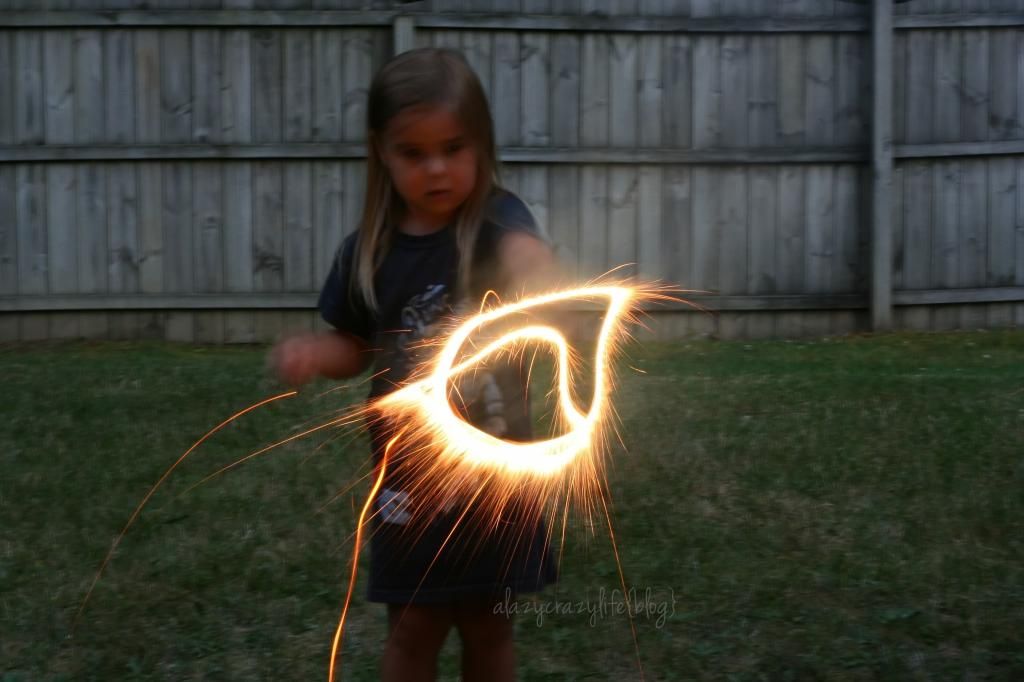 And I love cleaning up after dinner and not having to worry about making lunches. I seriously hate making lunches.
Since I still have to go to work every day, my overall routine isn't that much different, so it's these little "luxuries" I've come to appreciate during every break throughout the year. And inevitably I always wish their summer break was longer than 5 weeks. But such is the life for year-round schools.
They go back tomorrow. And unfortunately, we're not prepared
at all
.
The open house last Thursday for meeting the teachers was a huge fail. Work was crazy so I couldn't leave early enough and we completely missed Logan's teacher. So not only does he not know who in the world will greet him on Monday, but I have no idea what school supplies he needs, so we couldn't do our shopping this weekend. I asked the only other 2nd grade teacher there, and she said she couldn't help us since I guess there's not one generic supply list for the grade. I even emailed the teacher with my apologeis and asked for a list, but no response yet. I'm so mad.
To top it all off, for the second year in a row, Aidan doesn't have a single friend he knows in his class. When he realized that, and then saw that in the classroom across the hall, five of his friends are all in the same class with the cool teacher (
he has couches and video game chairs instead of desks
), he broke down crying. I was heartbroken for him, so I started crying, too.
I want to be optimistic about the school year, but it's really not off to the best start so far. On the plus side, Logan has a few friends in his class from last year, and my first impression of Aidan's teacher is that she seems nice, which is better than the first impression I got from his teacher last year. Small victories, I guess.
Either way, it's back to the grind tomorrow whether we like it or not. At least we enjoyed our break while it lasted!