Happy Valentine's Day from this snuggle pile of cuties to you!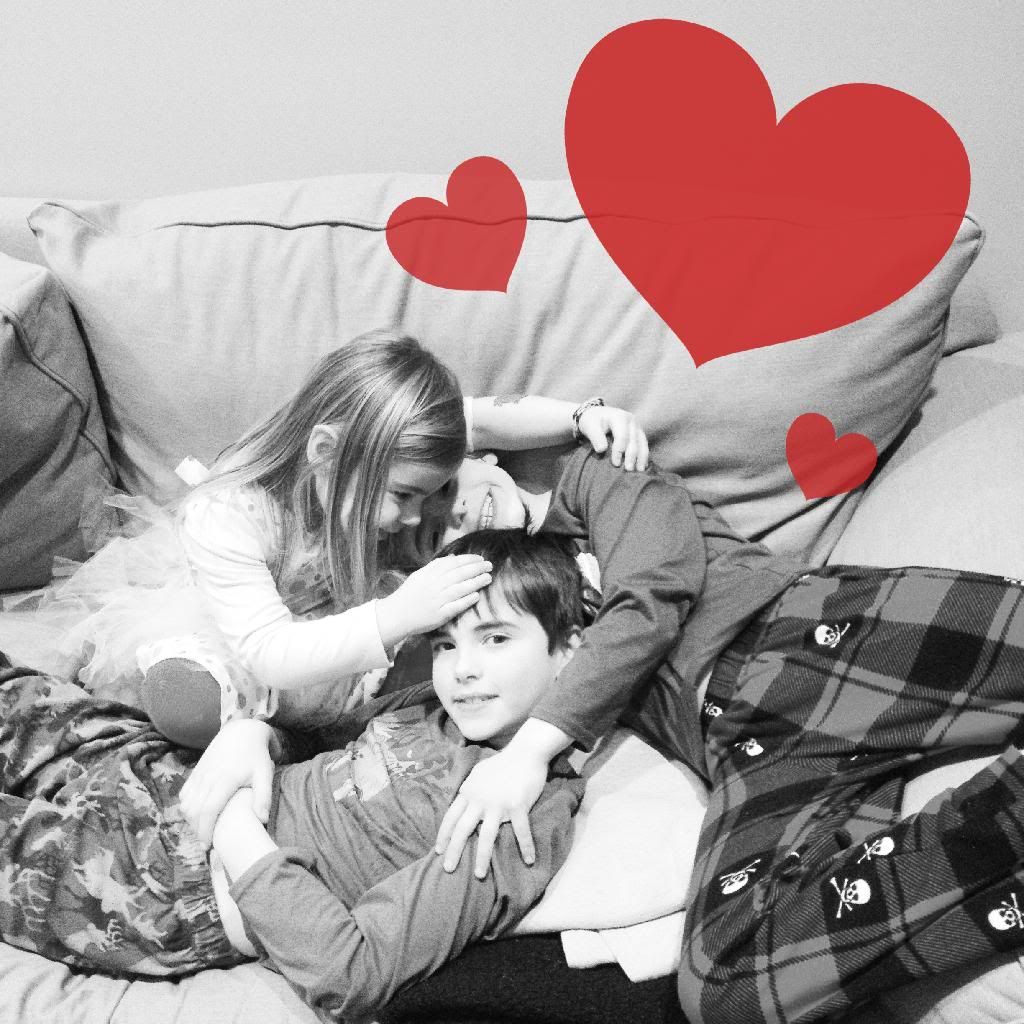 Unfortunately, the snow we just got here in NC kind of put a cramp in our V-Day style because we were snowed in yesterday, and (sort of) today. That is, if we had any plans to begin with, which we didn't. Didn't get the kids a single thing. Didn't get Adam a single thing. #fail.
But I did make pink pancakes this morning, heart-shaped brownies for dessert, and served pink sprite in champagne flute...along with our frozen pizza. Nothing pinterest-worthy by any stretch of the imagination, but the kids got a kick out of it. It's the little things, right?
To me, it doesn't matter what we get or what we do, as much as who we're with. This goes for pretty much any day--not just Valentine's. And I got to spend all day with the kids on a bonus "vacation" day. Would've been the perfect day if Adam didn't have to go into work. And if I didn't have to work.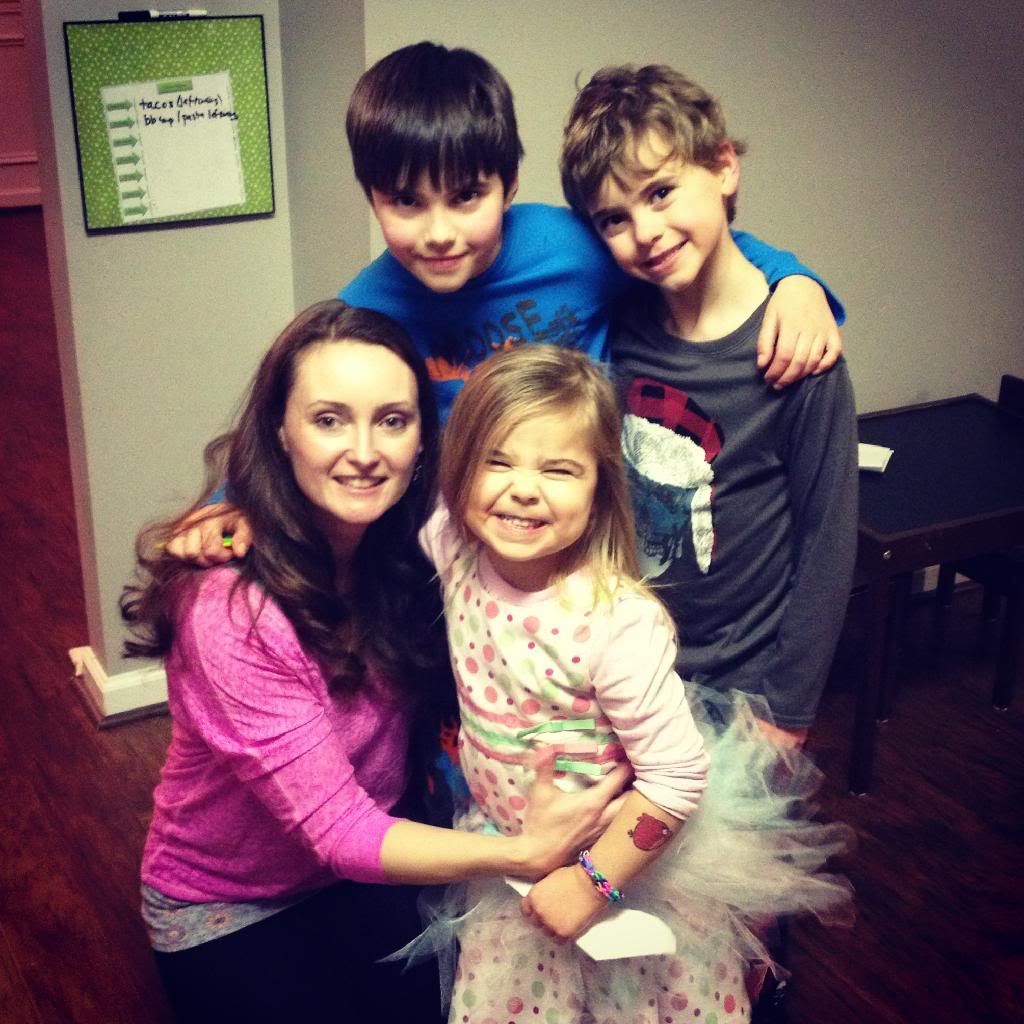 He's home tonight though, so we're having a date night in. Curled up on the couch, sipping festive pink wine, watching House of Cards. Happy Valentine's Day to us. ;)