My kids are lucky enough to call this handsome dude Daddy. And I'm lucky enough to call him my baby daddy.
Except I don't really call him that, but I should because it's funny
. I honestly can't imagine doing this thing called parenthood with anyone else.
Adam's day started with Lorelai wishing him a happy Mother's Day (oops!!) but the rest of the day and weekend were just perfect.
I think that we've established many many times here that we love nothing more than to be completely lazy whenever possible. Mission accomplished on Sunday, for sure. Even though no one slept in, Adam got to lay on the couch, watch World Cup games with the boys, and play video games all day, until it was time to go to the Melting Pot for a delicious dinner with his side of the family. That might literally have been his perfect day. He didn't even have to fold a stitch of laundry! :)
But we weren't lazy the whole weekend. On Saturday, we went to Frankie's Fun Park for some arcade games and go-carting. If he's not going to relax at home, a trip to the arcade is probably at the top of Adam's list of places to go. Of course the kids were happy to oblige.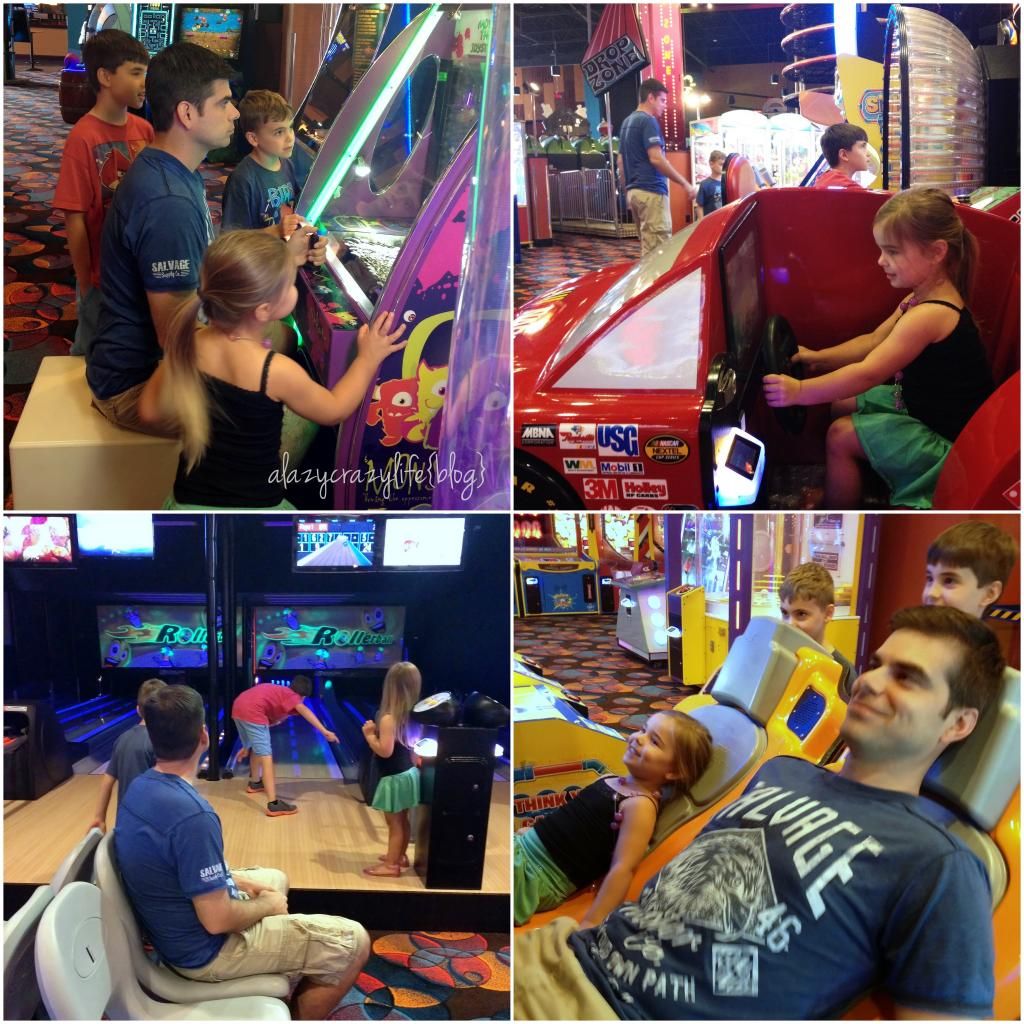 And me too, because I got to drive a go cart and do the Drop Zone ride with Aidan and Logan. Makes me realize how much we really need to plan a trip to Carowinds or Kings Dominion soon!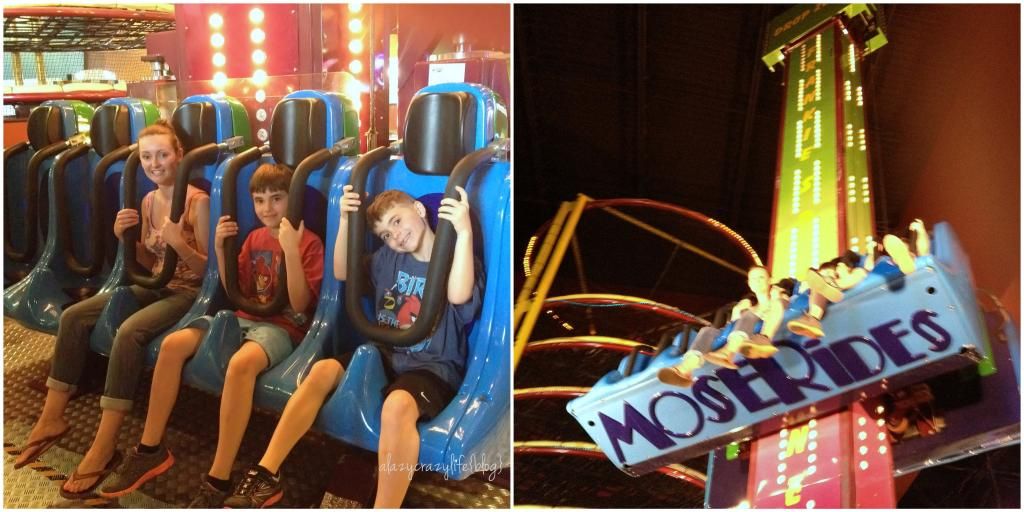 It was a wonderful Father's Day weekend, full of fun, love and appreciation for him. I really hope my kids know just how lucky they are to have him.