From Halloween through Christmas is pretty much one big junk food grab fest for me. Combine that with lack of exercise due to time during the holidays and cold weather and voila: holiday weight gain. And I'm obviously not alone. So it's no wonder so many people make resolutions at the beginning of the year to start working out, get in better shape, yada yada.
#duh
I haven't technically made any resolutions, but I have tried to recommit myself (
not to the nut house, although I probably belong there sometimes
) to better eating and fitness habits this year, and so far so good?
I'd say so. Considering that I haven't run at all in MONTHS, I impressed and surprised the heck out of myself with the run I had yesterday. It was a nice 50* sunny day so I figured I'd go out for a bit of a run. As I was headed out the door, I even told Adam that I didn't expect much, but I'd see what I could do. And what do you know, I ran 4.6 miles for 50 minutes straight. Sure, my pace wasn't the fastest (and even my best of 9:49/mi isn't all that fast) but I didn't stop or walk at all. And the best part? I know I could have kept going for at least a little while longer, but I had to stop because dinner was ready.
Honestly, I haven't been feeling that great about myself lately. My pants are tighter, which makes me uncomfortable and self-conscious about the extra pudge in my waist. Hopefully this running win is the motivation I need to keep at it.
In addition to that, I've been doing the plank challenge this month because my midsection is my worst trouble spot. Granted, not the full 30 days since I could already do a full 2min30 plank (basically started at day 17), but tonight I did my first 4 minute plank! I did NOT think it was possible to get past the already difficult 3m30, but mind over matter and I did it. The goal is to get to 5+ minutes, so I guess we'll see.
I've also been going to Zumba every Monday (clearly the cardio is paying off big time!), and there have been several Wii Just Dance sweat sessions since Christmas. A great way to get the whole family up and moving. :)
To top it all off, Adam and I are also seriously considering getting kettlebells to really help tone/firm. Anyone have experience or recommendations with those?!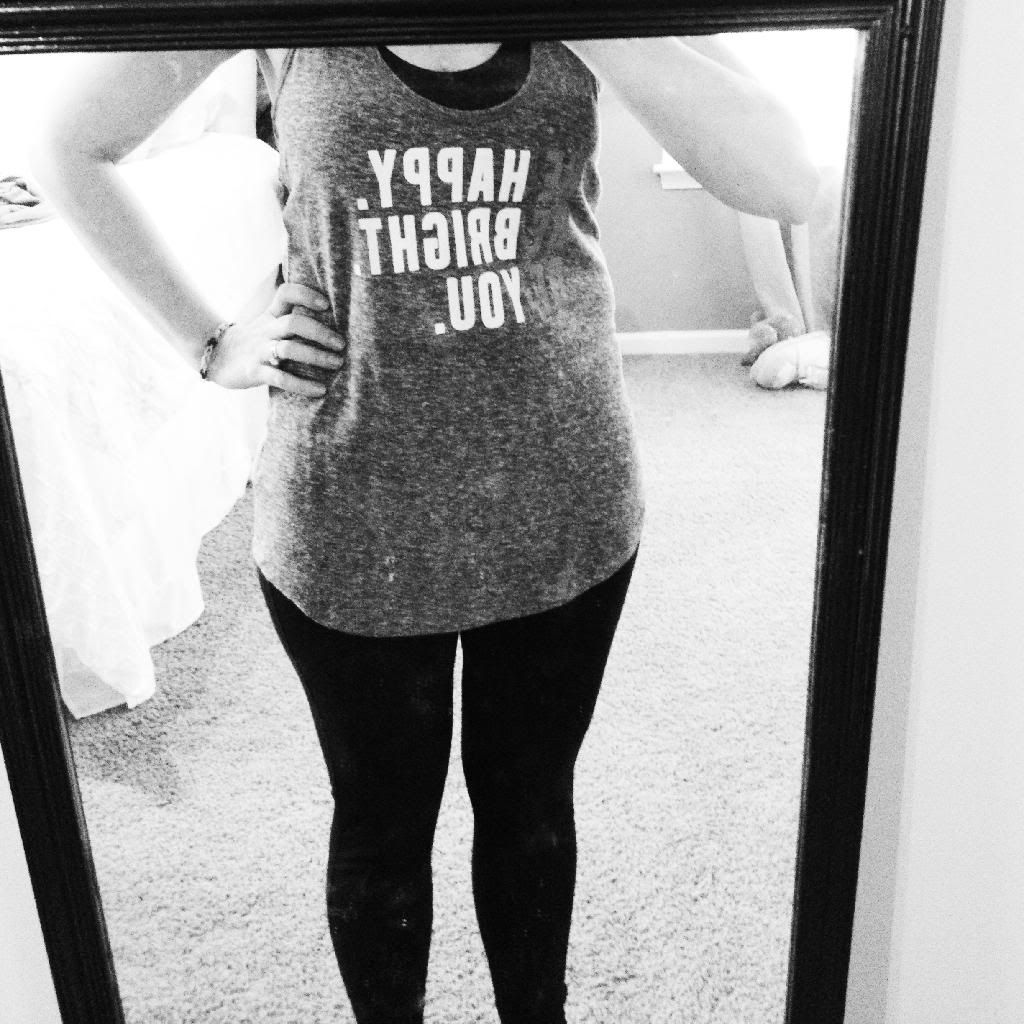 Be Happy. Be Bright. Be You.
I'm trying.