On Monday I took the boys to Chick-fil-a for their "Mother-Son Date Knight" event. We had a great time, despite their initial confusion over what in the heck a date night was, and why they "had" to go to it. After explaining that it was a privilege to go out to eat with their mother (and there would be a Chick-fil-a happy meal involved), they were excited.
I'd never been to one of these events before, but they had a table reserved for us (I signed up online a few weeks ago), complete with a tablecloth and cloth napkins. They brought us menus and took our order at the table.
They boys chowed down, got their faces painted, got balloon pirate swords, and saw a magic show complete with a real bunny and parrot. Aidan and I enjoyed some vanilla ice cream, which Logan vehemently turned down because apparently "vanilla ice cream tastes like poop, I only like chocolate." Well then, good to know.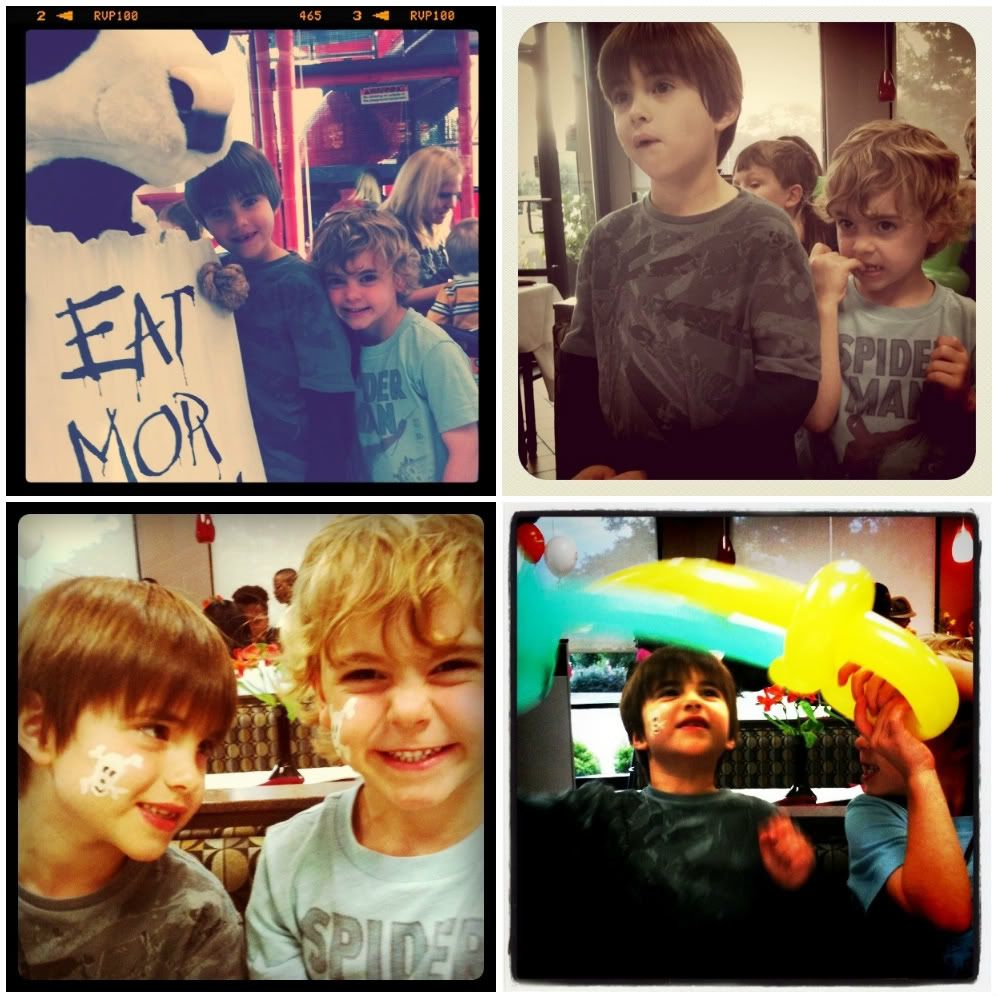 It's also worth noting that Logan was very upset about the fact that Lorelai wasn't coming with us. Adam stayed home with her, and right as it was time for us to go, Logan broke down into tears clinging onto Lorelai saying he didn't want to leave her and wouldn't go without her. Very touching, for sure. And I'd say oddly over-dramatic, but this is Logan we're talking about. Luckily I was able to calm him down and he did end up having a good time (despite the ice cream hissy fit).
Thank you, Chick-fil-a, for a lovely date night with my sweet boys. Next up, Daddy-daughter date night when Lorelai is old enough :)